OUR STORY
We produce award-winning healthy snacks for all the family; Scrapples for kids and Spare for everyone else. Made from whole wonky fruit, our healthy and affordable range contains no added sugar, salt, fat or oil and each pack counts as one of your five a day. 
I founded Spare as an avid foodie who simply can't stomach how much food we waste. Growing up, my mum refused to waste any fruit or veg, sometimes they lasted so long they had their own pension plan by the time it came to eat them! Fruit picking in Suffolk in my teens, I was shocked to discover just how much delicious fruit and veg goes to waste (930m tonnes globally), yet how little of it we eat so I decided the best way to tackle this issue was to make delicious snacks out of it. 
I visited my local markets and farms to rescue surplus produce and started transforming it into healthy snacks, selling them through local cafes. Luckily they were apple-solutely delicious and Spare Snacks was born, followed soon after by our kids range Scrapples.
We've come a long way since then, having rescued hundreds of tonnes of imperfect produce, won multiple awards and launched our products into hundreds of supermarkets nationwide.
Ben
(Founder)
OUR FOOD WASTE PROBLEM – IN NUMBERS
930M
That's 17% of the food we produce
*United Nations March 4, 2021
88m
At a cost of €143billion
6.7%
Food waste emits large amounts of greenhouse gases that contribute to global warming and climate change.
*Our World Data 2020
All Wonkies Welcome
Our Wonky Solution
We make use of both wonky raw and dried apples that can often be rejected because they are misshapen, blemished, or deemed the wrong shape or size. Misshapen and oddly sized apples often don't fit commercial packaging and blemished apples often get discarded before they leave the farm, as they are rejected by consumers.
But at Spare, all wonkies are welcome.
Our wonky apples are always fresh and delicious. It's just they might look, well, a bit wonky. But we believe it gives them character, so much so that we created our own to bring our wonky apples to life. Meet Bumps, Blemmy and Biggie Smalls.
BLEMMY
Blemmy joined the Scrapples crew after being overlooked for having a few tiny marks here and there. Raised by Granny Smith, Blemmy has her own fruit farm where she lives appily ever after, squashing juicy strawberries.
BUMPS
Our wonky friend, Bumps, was discarded for being slightly misshapen. Skating through the sweet streets of Bramley, his Pip-Hop beats are as bumpy as his exterior but he's apple-solutely delicious on the inside.
BIGGIE SMALLS
The biggest juiciest apple in the cart, Biggie was cast aside for being slightly oversized. He now runs an apple disco, The Ministry of Round. All wonkies are welcome, but he decides who comes and who mangoes.
Our Impact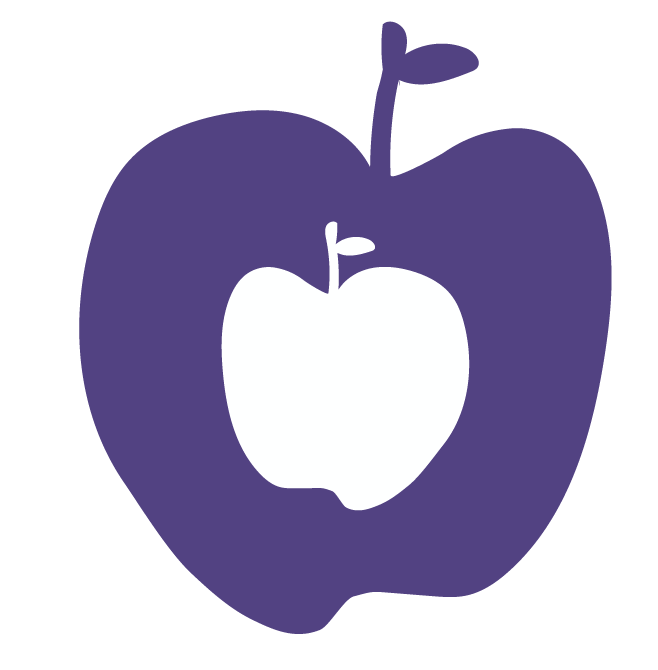 WONKY PRODUCE
We measure the volume of surplus / wonky produce we rescue that would otherwise be wasted, sold at a loss or as animal feed.
To date, we've rescued over 142 tonnes of wonky produce.
RAISING AWARENESS
We track the volume of consumers we engage to raise awareness of food waste.
So far, we have spread the food waste message to over 358 million people through our products and media coverage.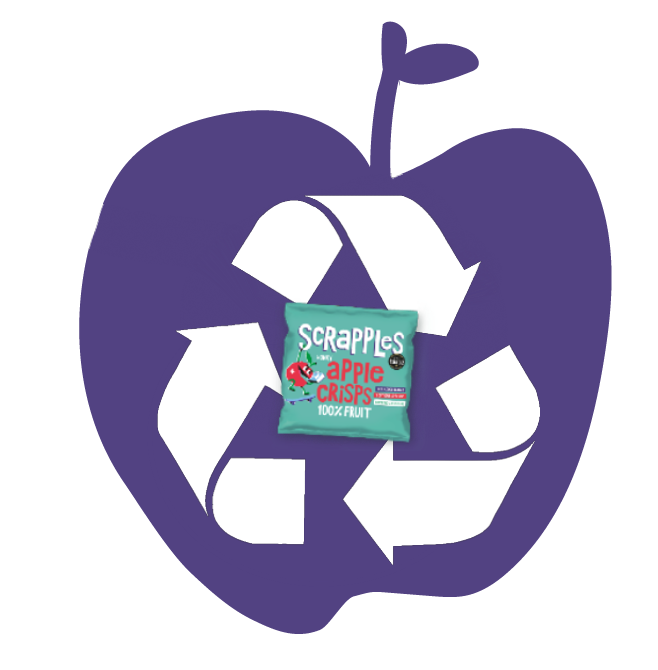 OUR PACKAGING
You can now recycle our packaging along with your plastic bags, in 75% of all supermarkets, as well as through the Terracycle scheme.
E-mail: supplychain@sparesnacks.com for more info.

collectable character cards
Keep your eyes peeled for the new collectable cards inside multi-packs of Scrapples sold at Morrisons, Co-op and Ocado.
Our Top Bumps cards also introduce the new wonky characters that have joined Blemmy, Bumps and Biggie Smalls on their mission to raise awareness of food waste in a fun way.
Each cute wonky fruit and veg character has a rating for 'Goodness, Taste, Cheekiness and Waste'.
Collect the whole set to play your own Top Bumps game at home!